Warehouse Racking Safety – Repairs & Protection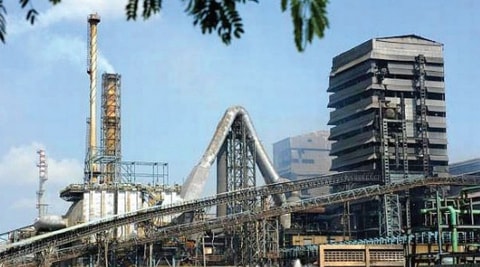 As pallet racking is now classified as "Work Equipment" it requires regular documented inspections. Regular surveys can help reduce both insurance premiums and maintenance costs. A survey may even be enforced by an insurer or Health and Safety Officer following a warehouse accident or rack collapse.
SEMA (Storage Equipment Manufacturers' Association) is committed to promoting and extending the safe design, installation and use of storage equipment manufactured by its members. When a SEMA Trained Inspector carries out an inspection of your warehouse storage system they ensure the following:
Your installation meets the requirements of the current Health and Safety Regulations and the SEMA Codes and Guidelines.
Recognise unsafe components in order to reduce the danger of collapse.
Identify if there is a risk of damage to storage installations by mechanical handling equipment.
Highlight any potential risks of injury to personnel caused by the continuous use of damaged racking.
Warehouse Protection
In order to both fulfil survey criteria and prevent accidents it is advisable to take preventative action and invest in protection for your warehouse. If you are finding damage to your warehouse and pallet racking a constant problem, this is perhaps the best long-term course of action to take. One of the most common problems is lower portions of posts being exposed to damage by forklift trucks and other moving equipment. Once upright posts have been 'hit' and are no longer straight, they do not carry the same structural integrity for your storage loads.
There are however products available that are specifically designed to solve such problems. Many consist of so-called rack armour, a tough and inexpensive contraption that significantly reduces the costs that can accumulate from the use of damaged racking. Products like this are invariably impervious to moisture, mould, corrosion, acid, alkaline and most solvents. They are also quick and easy to install and even fully recyclable and non-toxic. As prevention is a better option than cure, warehouse and pallet racking protection could save you money in the long-term.
Other preventative measures that can be taken:
Good initial design: racking systems must be designed to fit and function with both the handling equipment and the load
Good lighting
Well maintained mechanical equipment
Ensure loading/safety notices are clearly displayed
Warehouse Racking RepairsIf you do require repairs to your warehouse racking, it is essential you ensure your repair work meets SEMA standards. Warehouse racking repairs which meet SEMA standards provide the user with high-level quality assurance. Without the SEMA assurance, there is a potential for your liability to increase if you have a future claim on health and safety.
As the warehouse is potentially one of the most dangerous places to work it is therefore imperative that your racking is up to scratch in order to meet stringent health and safety standards. Rack repair is an easy on-site option that, when combined with a scheduled maintenance program, can ensure rack system longevity and safety.
Possible causes of damage to warehouse racking:
– Incorrect location of beams
– The overloading of beams
– Incorrect loading and positioning of pallets in pallet locations
– The use of damaged pallets