Six Sigma And Lean Manufacturing – True Methods Of Business Improvisation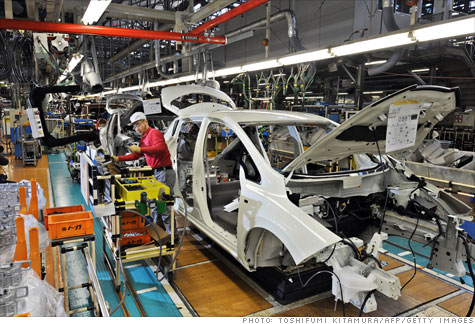 In any business, there is always a chance of risk and loss which keeps a businessman in stress. Only a wise entrepreneur knows how to develop their steps when they are following challenging pathways. In any business, there are mainly three things to be managed, price, quality and service. If the three things are according to the customer's satisfaction then the chance of loss is minimized to a great extent. Apart from this, there are aspects like "outsourcing the inventory location" which reduces the overall cost of production. These were some of the things for which require to book a public warehouse to store their products properly. They do so by contracting a 3PL to cope up with their standards and requirements of storing their valuables.
Business of any type, whether it is a big oil and gas firm, a textile industry, a cement factory or an automotive industry, the top heads of every organization try their level best to introduce measures for customer satisfaction.
Their effort is based to serve this common objective. And for this, they develop high level of operational standards to justify themselves in front of their loyal customers. Beside these external objectives, they have some internal objectives too like generating profits by minimizing the cost of overall production. The core objective is based on the concept of "no compromise on quality" but a sub-objective is "the minimization of cost".
For achieving the core objective of quality, the organizations have developed the philosophy of accomplishing the second objective first. As they know that if the second objective of cost is accomplished they will automatically achieve the core objective of quality. So for achieving the objective of cost, many big organizations like "Motorola" and "Toyota" have founded some latest techniques to improvise them on achieving the objective of cost. Here are those trendsetting methods which have provided big successes to big business names of all times:
Six Sigma:
It is a technique developed by "Motorola" in 1988, one of the big names in the business trend setting. The technique is based on measuring defects and deflection in procedures and their outcomes.
Six sigma is basically the maturity of a manufacturing process. It indicates the percentile of the products which are clear from any defect line. A product which is having a sample error is named as a defective piece and the error is itself called as a defect. Six sigma is based on the methodology of DMAIC processing.
Design, measure, analyze, improve and control are the elements involved. These elements are divided in the groups of black belts and green belts. Black belts are the master operators and green belts are the middle executors.
This process provides a business with a complete business strategy to produce some top quality products. When a business hits the quality standard of SIX SIGMA, it means they are producing 99% products without any defectives percentile. Today we can find its application in all the modern business setting companies.
Lean Manufacturing:
For the development of this technique," Toyota" was the real master mind. There were some Japanese geniuses in the company who worked out on the application and development of lean manufacturing.
This process is based on the cycle of minimization in which seven types of wastes in a manufacturing process are minimized. Minimization of wastes in transportation, inventory, motion, time, production, processing, and defects are the seven major areas of focus in a lean manufacturing's methodology. Engineers and managers have found this process to be a successful one, as it allowed them to bring a true success story for their business redeem.