Essential Warehouse Supplies for Janitors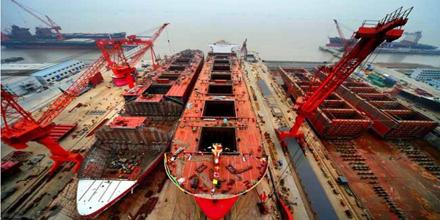 Having a mop and a broom on hand for cleaning up is not the most efficient way to handle the important job of janitorial work. Janitorial products are inexpensive warehouse supplies, but can greatly increase the janitor's ability to work safely and efficiently.
Instead of storing mops, brooms, cleaning solutions and other essential cleaning supplies in a haphazard manner, consider buying a janitorial supplies cabinet. These cabinets are divided into two segments. One is for taller items like brooms and mobs. The other segment is divided into shelves for storing cleaning products and includes a separate base for a bucket. Made from 24 gauge steel, the shelves can each hold up to 85 lbs in weight.
With big 8″ rear wheels and swiveling 4″ front casters, a janitor can easily take all of his essential supplies with him as he works with a janitor cart. Among all the warehouse supplies for cleaning, these carts are some of the best, saving time and increasing work efficiency. The cart holds a large capacity plastic bucket on one side and has a 23 gallon capacity plastic bag holder on the other side.
Mopping up floors can be tiring work. A good, ergonomically designed mopping system makes quick work of mopping. The large capacity bucket, clearly marked in quarts and liters, makes mixing solutions easy. The large casters make it easy to move the system as you work. The handle gives increased torque and makes wringing out the mops easy, eliminating the wrist and arm strain.
Where there are hazardous spills, you need to be able to set up clearly visible barriers quickly. With up to 16 articulating panels on wheels, light weight, bright yellow folding barriers can be erected in seconds and stored away compactly when not in use. Other safety floor stands and barriers include warning labels and can be used when needed for traffic control.
Wet-dry vacuum cleaners are essential warehouse supplies in industrial settings. These come in a variety of price ranges, ranging from light to medium duty models for well under two hundred dollars to heavy duty machines that can cost up to five hundred dollars or more.
One man cannot efficiently sweep up a large warehouse floor manually with just a broom. However, one man who has a broom forklift attachment can easily get the job done. These heavy duty brooms can clean up both liquids and solids and will even easily sweep up gravel and other heavy debris. These warehouse supplies are ideal for use both inside and outside of the warehouse.
These are just a few examples of janitorial supplies you can buy that will greatly improve efficiency and safety in the workplace. A good warehouse supplies company will have everything from replacement mops to storage sheds to supply you with all your janitorial needs.