China Exports Rally – But Not For Labor-Intensive Products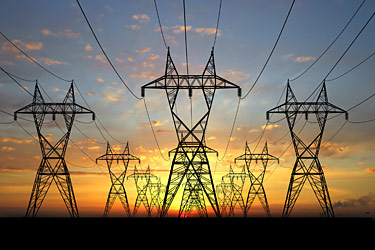 Worker migration and escalating fiber expenses stunt growth in some industries, including apparel, footwear, bags and luggage.
China's export manufacturing sector may be showing signs of a rebound, March deficit notwithstanding, but persistent labor shortage and rising raw material costs are hampering recovery in labor-intensive industries. Customs statistics show total outbound shipments in March increased 24 percent year-on-year to $112 billion. Overseas sales of apparel, footwear, and bags and luggage, however, fell 21, 5 and 17 percent during the same month.
The disparity in export growth is not limited to March. While outbound shipments for the entire country rose 29 percent to $316 billion in Q1, those for apparel, footwear, and bags and luggage improved only by 8, 15 and 15 percent. This came despite having delivered the bulk of Q1 orders before the Chinese New Year holiday.
The ongoing worker deficit is one of the factors behind slow sales in the labor-intensive industries. A number of plants raised wages 20 to 30 percent to attract employees. But since minimal value can be added to the models being produced, many are unable to raise export prices to offset the additional expense.
As a result, many small and mid-size makers had to give up small-quantity orders from new clients to ensure enough capacity for the large-volume transactions from long-time buyers. Delivery time has been extended as well. Escalating raw material outlay is another concern. The cost of domestic 328 grade cotton, for instance, increased 25 percent year-on-year to 16,000 yuan ($2,343) per ton, while international spot prices grew by at least 35 percent.
Projections that major raw material costs will continue rising in the months ahead have made a few suppliers reluctant to accept new orders now. Once export prices are finalized, it will be difficult to adjust them when parts and components become more expensive during production. Businesses then will have no choice but to absorb the additional costs, even when it means having to suffer negative gains.
Such challenges are fueling trepidation among manufacturers in the labor-intensive industries, and many are wondering whether exports will continue to improve for the rest of the year. Strengthening speculation over an imminent lifting of the yuan's peg to the dollar is adding to companies' troubles.
China National Textile & Apparel Council vice chairman Chen Shujin said the average profit margin in the garments and textile industry is about 4 percent. That translated to roughly $7.5 billion in 2009. With a tightly competitive market, however, suppliers are unable to pass on currency exchange increases to buyers. As such, a 1 percent appreciation of the yuan means gains will also be 1 percent lower. For the industry, this could mean losses reaching $2 billion.
Chen said that if the currency strengthens too fast, a large percentage of businesses would be forced to close down. A Reuters' survey of small and midsize manufacturers at the recent Canton Fair revealed that a 3 percent increase in the yuan would hurt their operations significantly.