Warehouse Storage and Maintenance Systems – Why Now is the Time For Inexpensive Upgrades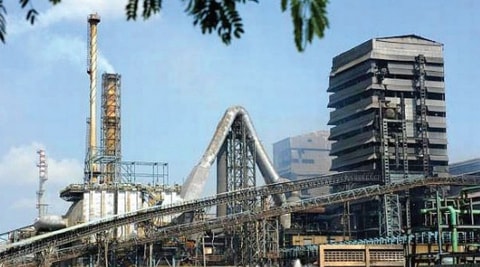 Businesses can position themselves for a brighter future by investing in inexpensive upgrades to their warehouse storage and maintenance systems during the down period of the economic cycle. An increase in the number of business closures are making good quality equipment available at much lower prices than purchasing new. Furthermore, part of the government's stimulus package is geared towards tax benefits for IRS Section 179 assets. Replacing fully depreciated items now with new or refurbished material handling equipment that qualifies under this tax section can mean tax breaks, as well as improved results immediately and in the long term. As the economic recovery continues to expand, businesses who have taken advantage of this window of opportunity will be poised to meet new demand and capture market share from operations that failed to upgrade their facilities.
Improved warehouse storage and maintenance strategies can be implemented with expert assistance from companies that specialize in new and refurbished used industrial supplies. The right system can accelerate the work flow and create the economical warehouse storage your business needs to compete and excel in the marketplace. These companies have broad experience with many different manufacturers' equipment. They can provide a full service upgrade from design to installation.
New and used pallet racking is now available at reasonable prices and ready for shipment and installation. It is a key component to many organized and fully utilized storage systems. Warehouse design professionals can determine the right mix of drive-in racks, cantilever racks, selective racks and wire deck racks to optimize the storage potential of your warehouse, the ease of maintenance, and the accessibility of your pallets.
Upgrading to safe and reliable material handling equipment is also critical to your warehouse operation. Your pallet racking supplier can design the most effective layouts for forklift use, pallet jacks and conveyors. These material handling assets can be purchased now along with all the supplies such as industrial battery chargers to keep them operating smoothly. Many other refurbished, high-quality items that can enhance productivity are also available, such as order pickers, regular reach trucks and double reach trucks.
The material handling industry is varied, encompassing operations such as warehouses, retail outlets, manufacturing plants and distribution centers. Each of these have specialized needs for storage and maintenance systems. A pallet racking supplier can study your particular storage situation and put together the right components and equipment to upgrade your facility in the most cost-effective way possible. This can give your operation a strategic advantage over competitors who are still relying on an outdated and haphazard layout. The selection of new and high quality refurbished pallet racks and material handling equipment has never been better or more affordable.