Contract Warehouses – What You Need to Know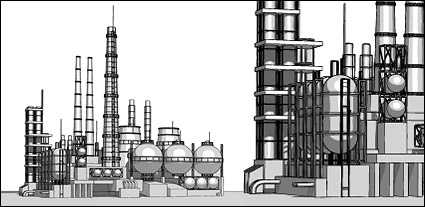 In any business, maintaining accurate and precise control of inventory and its associated costs is critical to staying lean in these uncertain times. Storing and maintaining inventory can be a very expensive and labor-intensive process that will quickly consume your operating budget, if not streamlined for maximum cost efficiency. Most businesses are not 'in the business' of managing inventory, they are in the business of selling goods. For this reason, many companies choose to outsource their inventory management and product fulfillment operations to contract warehouses. These businesses exist solely to oversee the safe storing and shipping of products, allowing business owners to focus on the core competencies of their business.
In the past, many companies chose to handle receiving goods from manufacturers, investing in land and warehouse space, and paying and training a labor force to ship goods and respond to customer complaints. As one can imagine, this cost is exorbitant and unrealistic for young businesses in today's marketplace. As a result, some investors saw a need for a low-cost solution for businesses who needed to move and store products, and decided to absorb the cost of industrial real estate and a skilled workforce. With an optimally efficient operation, these business can provide a low-cost service to their clients while still making a profit by defraying their costs across multiple clients.
These warehouses and the exceedingly competent fulfillment professionals staffing them consolidate multiple companies' cost of maintaining a warehouse and shipping operation, allowing each to reduce their inventory and fulfillment costs dramatically. The logistics professionals who run these warehouses are often highly-trained and industry-certified in their roles. You can rest assured that they will accurately fulfill every order so that it arrives at its final destination safely and on time. Additionally, since their entire business is moving inventory, a third party fulfillment center can offer a much more efficient operation than any business could ever hope to achieve in-house.
A warehouse solution means you never have to worry about receiving, shipping, or managing the physical movement of goods ever again. The warehouse can receive inventory directly from your manufacturer, and store it according to any particular product specifications. For instance, if you order produce or anything else that must remain cold, warehouses have a refrigerated storage solution to protect your goods from spoil. Many warehouses also offer distribution services including accurate packing and shipping, and timely delivery of orders. Today, many warehouses even have a customer service department on their payroll to handle any concerns your customers may have with the product or delivery.
Effectively, a warehouse allows you to completely outsource the central operations of your business. This frees you up to focus on growing your business. By focusing on what you do best, and allowing a fulfillment warehouse to perform according to its core strength, you can make your business leaner, reducing costs and growing profits exponentially. In fact, many entrepreneurs are effectively outsourcing both the operations and marketing of their businesses to third parties, creating purely passive income streams. Having a trusted partnership with a third party logistics and warehousing provider is critical to automating your lifestyle business.