Benefits Of Using Structural Industrial Racking Systems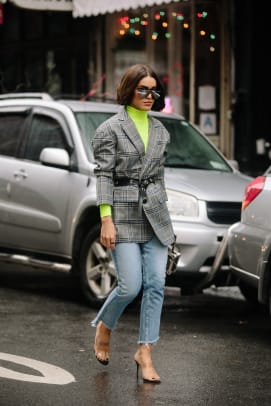 A pallet rack is a single or multi-level structural storage system that is used to support the high stacking of single items or palletized loads. Pallet Racks are the main method of storage used by most company warehouses. Because warehouses house many different types of items of varying sizes, shapes, and weight, it is essential that a dynamic and structurally sound pallet system be used to store the items. Structural Industrial Racking Systems provide the best solutions for any type of warehouse storage need.
There are many benefits to using industrial racking systems. Because strength and durability are essential when choosing rack pallets, industrial systems are made with structural grade minimum 50,000 PSI steel. These pallet racks are also extremely versatile and allow a warehouse to increase storage density without limiting accessibility and compromising efficiency. As well, these high grade steel pallets come in varying sizes such as pallets that are suitable for small warehouses to larger multi-shelf systems for bigger warehouses. Also, the height of the pallet system can reach up to ceiling level resulting in better space optimization. Whether you require a simple racking method or a more complex and dynamic system, there are structural industrial racking methods to meet your needs.
Structural industrial racking systems are easy to add on to and expand so that as your business grows, so will your pallet system. Structural steel is far more resistant to abuse. There are systems that have heavier columns for companies who will be storing heavier and fuller loads. The structural industrial racking structure contain structural steel upright columns and load beams which make them resistant to minor impacts and thereby minimizing damage during regular warehouse operations. As well, their one-bolt beam to column connection increases system strength. Increased strength and durability are key features of structural industrial racking systems. They are able to handle high capacities which make them suitable for high traffic systems. Another important benefit of structural industrial racking systems is that it performs well in cold environments such as in refrigerators and freezer conditions.
Because companies are constantly looking for ways to improve productivity and reduce costs, structural industrial pallet systems have become an essential choice in many different types of industries. There are many reasons why pallet racking systems have been used for more than one hundred years. The advantages of using rack pallets include: better business management, maximized space utilization, improved SKU management, less on-hand inventory, improved safety, improved warehouse spacing, improved ergonomics, reduced labor costs, increased item protection, and easier accessibility to the items. You will find industrial pallet racking systems in such places as: manufacturing environments, distribution environments, retail stores, and even in archive and record storage.
Whether you are in need of a simple basic racking method or a more sophisticated system, there are pallet rack companies that provide secure, top quality, and cost-effective structural pallet racking systems that will meet your storage needs. It may be time to improve your business by investing in a structural pallet racking system.